+7 495 795-04-95


More than just logistics!
Расчет стоимости
перевозки
New warehouse
Reliable and high-quality logistics from Arkhangelsk to Anadyr
Reliable and high-quality logistics from Arkhangelsk to Anadyr
DAS GLOBAL LOGISTIK is a transport company with experience in organising project and oversized cargo for major players in the mining industry. We know that project transport requires unconventional, but nevertheless rational and intelligent solutions.
Our company has a dedicated team of specialists to organise, implement and support projects. By selecting the best logistics routes and means of transportation for your non-standard cargo, the DAS GLOBAL LOGISTIK team ensures its safety and organises on-time deliveries.
We are ready to share with you the practical nuances of transporting mining equipment based on the example of real cases, implemented by the international transport and logistics company DAS GLOBAL LOGISTIK.
We have many interesting projects in our arsenal, one of them being the transportation of a shipment of oversized land drilling rigs from Jacksonville, Florida, USA, via the sea port of Saint Petersburg to Novokuznetsk, Russia, for a coal mine which had been dispatched on a monthly basis throughout the year.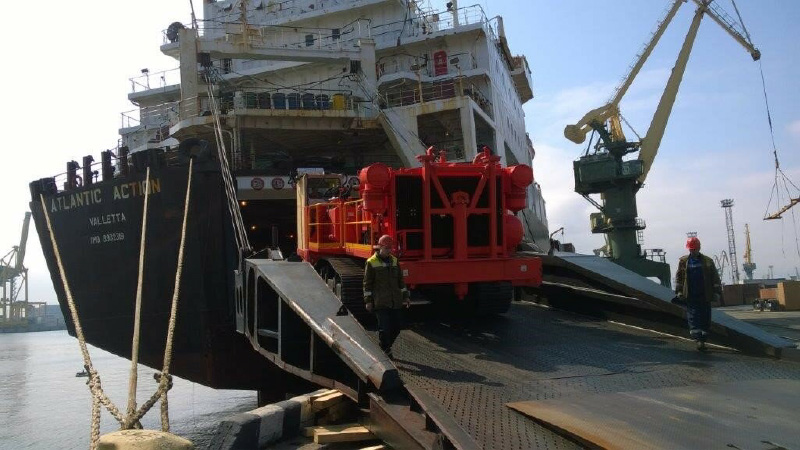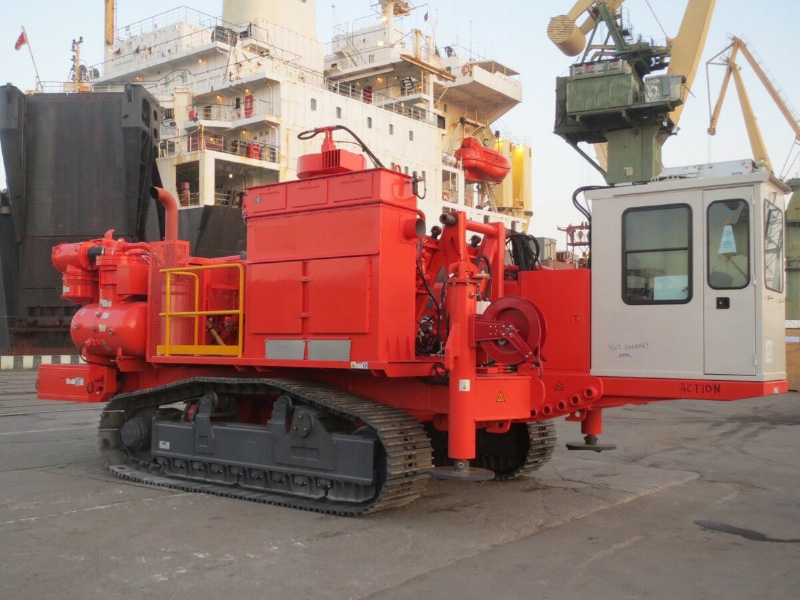 One unit weighed 80 tonnes and measured 14.6m / 5.5m / 4.3m.
Denis Kosyanenko, Head of Business Development at DAS GLOBAL LOGISTIK, said:
"We used a RORO-type vessel on the maritime leg of the transportation of freight from the USA to Russia. In this project, it was very important to work out in detail the selection of maritime transport. The principal difference of this type of vessel is the horizontal loading/unloading via a hinged ramp, which is located at the bow or stern of the vessel, enabling wheeled cargo to be transported."
Upon arrival at the port in St Petersburg, our specialists cleared the goods through customs, after which the unit was sent to Novokuznetsk.
Before road transportation to the coal mine, we needed to dismantle the tracks and several parts of the main body of the unit at our warehouse in St Petersburg so that it would fit the dimensions for road transportation.
We regularly work out different transportation routes for mining machinery and equipment.
We transported mine dumper trucks for hauling rock mass in underground mines from Gelsenkirchen, Germany to Petropavlovskiy, Republic of Bashkortostan. The first leg of the journey was to transport the equipment by ship to a port in St Petersburg. Upon arrival at the port, we carried out professional work to tranship and secure the cargo on a low bed semitrailer for onward shipment to the Yubileyny mine by road. Our company also transported similar equipment from Poland and to the Kirov mine in Murmansk region.
The weight of one unit was 39 tonnes and the dimensions were 10.4m / 3.06m / 2.8m.
DAS GLOBAL LOGISTIK, as a licensed customs broker, conducted the customs clearance of this equipment on its behalf.
"Information support and reporting at every stage of the cargo's movement is a standard service from our company's wide range of services, which allows us to maintain our client's confidence and peace of mind", emphasises Natalia Pozhidaeva, General Director of DAS GLOBAL LOGISTIK.
Our list of cases features many interesting projects, including regular deliveries of dump trucks, screens, crushers, drilling rigs and other special equipment from various countries to every corner of Russia from Arkhangelsk to Anadyr.
During such projects, our experienced specialists think through every detail, taking into account the positioning of the load on the platform to create an even load, securing the load according to its characteristics, all route features from the location of power lines and the load capacity of bridges on the route to the width of roads or terrain features.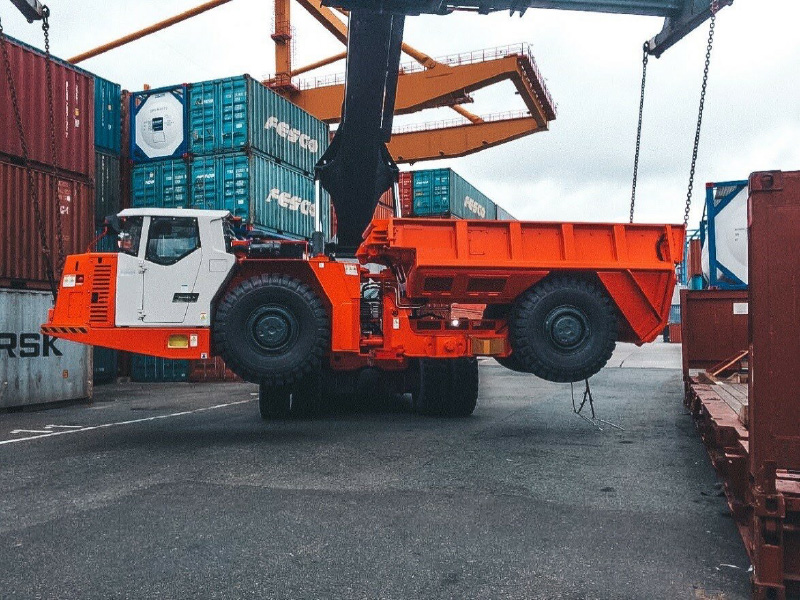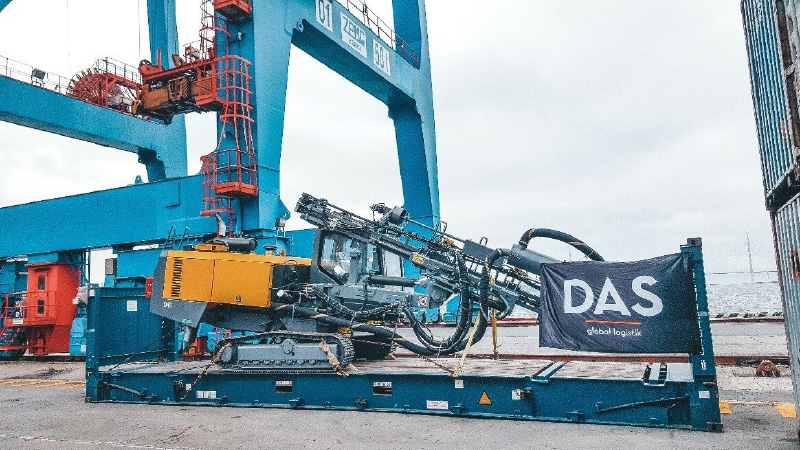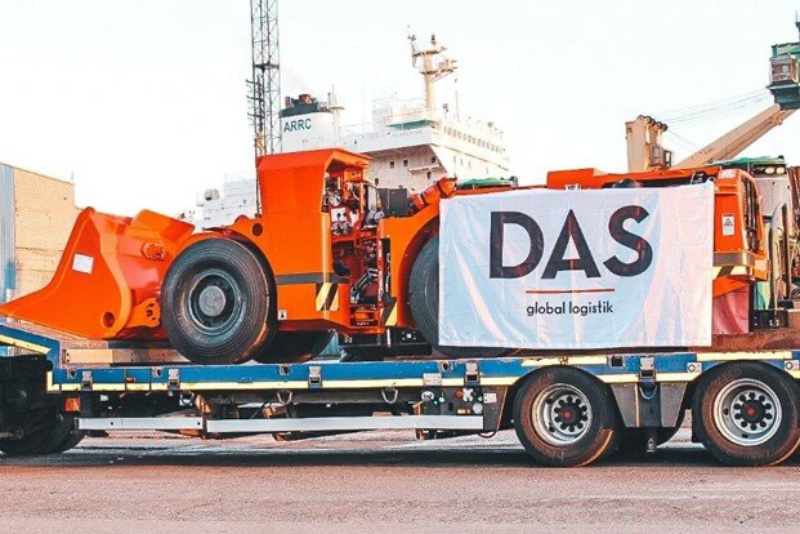 In addition to the equipment itself, we deliver spare parts and accessories for the equipment on a continuous basis. The regularity and speed of these deliveries is very important to take into consideration, as this is one of the main factors in ensuring uninterrupted operations in mining operations.
For example, we transported large tyres (each over 3.5 metres in diameter) for mining equipment from Japan via Vladivostok and on to various parts of Russia: Magadan, Yakutsk, Kemerovo, Khabarovsk and Pevek.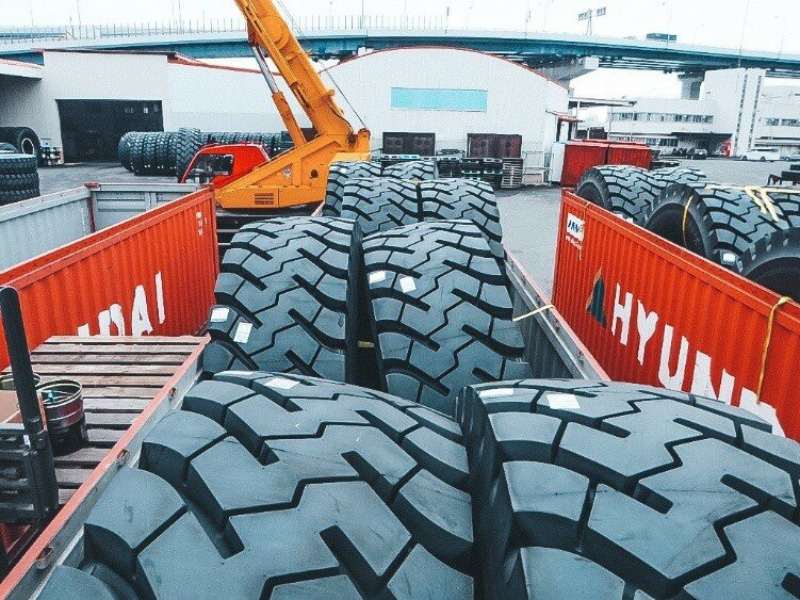 Our experts have carefully studied the design and technical characteristics of the load to ensure that the transport is as safe as possible. In this case, the tyres had to be transported in a certain position and special tools and equipment (ropes, cables) had to be used during loading and unloading in order not to damage the cords inside the wheel. Moreover, in order to avoid damage to the rubber from frost or sun, transportation and storage were carried out in specific containers.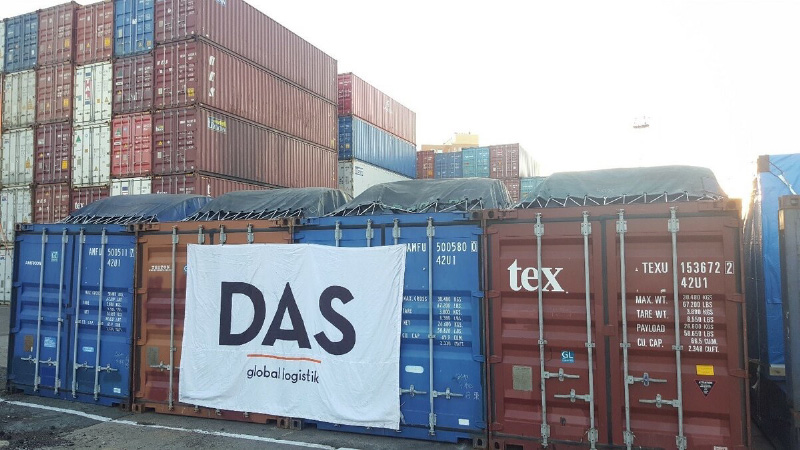 Our qualified specialists also organised the entire customs clearance process.
We are completely in step with the times, so we use modern declaration methods and advanced IT solutions to prepare documents for customs clearance.
This is how we save our clients' time and allow them to optimise their business processes.
Another striking example of project transportation was the transportation of parts of an ore grinding mill from Tianjin, China via the port in St. Petersburg to Zapolyarny, Murmansk Region, weighing more than 200 tonnes in total.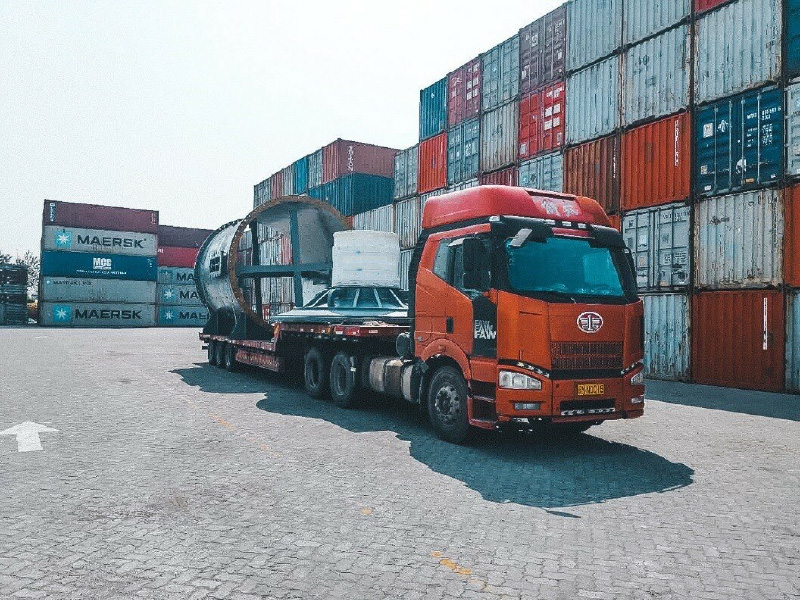 We carry out these types of transportations for one of the leaders in the mining industry on a regular basis. It was very important to follow all the rules of the specially designed load securing scheme, as well as the loading and unloading operations, so as not to damage parts of the equipment.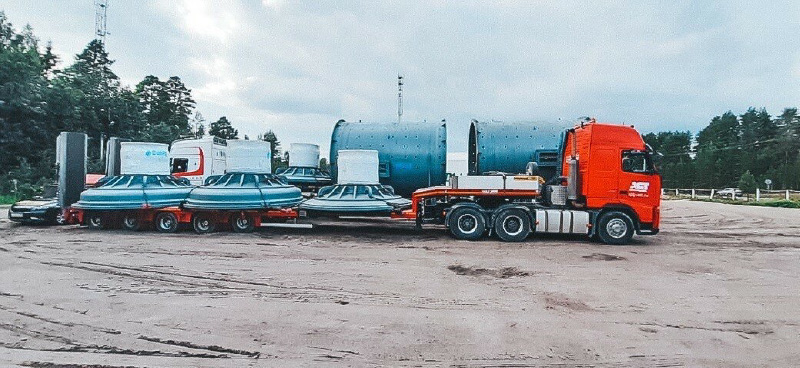 These parts were subsequently mounted for equipment use in the Far North of Russia.
Mining equipment is a heavy, oversized load that has to be transported in a particular way. We find the most suitable transport solutions for you, carefully plan the route and ensure the safe movement of your mining machinery and equipment.
Oversize and heavy haulage logistics are a core part of our business.
DAS GLOBAL LOGISTIK works within the legal framework and complies with all local and international regulations, federal laws, Russian governmental decrees and international transport regulations.
We provide clients with a turnkey solution, including the preparation of the full set of documents required for cargo transport and customs clearance.
DAS GLOBAL LOGISTIK's specialists provide clients with a full range of services for the transport of mining equipment, mining machinery, spare parts and components.
"Our company philosophy is to build trustworthy long-term relationships with all clients and partners!"
We understand how important and valuable it is to find partners today who can be confidently entrusted with important business processes", says Natalia Pozhidaeva, General Director of DAS GLOBAL LOGISTIK.
We will be happy to tell you more about the possibilities of our cooperation!
Contact us and we will be happy to answer any questions you may have.
E-mail: info@dasglobal.ru
Website: https://dasglobal.ru/
Tel: +7(495) 795-04-95
Facebook group: https://www.facebook.com/DASRUSSIA
Blog on Instagram: https://www.instagram.com/dasgloballogistik/
YouTube channel: https://www.youtube.com/channel/UCWT7KPHdn1mvnvR5TNhMKkA