+7 495 795-04-95


More than just logistics!
Расчет стоимости
перевозки
New warehouse
The Power of Siberia
DAS GLOBAL LOGISTIK could not pass up another large-scale project: the construction of the Amur Gas Processing Plant (Amur GPP) near the city of Svobodny in the Amur Region of Russia. The project is owned by Gazprom and is scheduled for launch in 2025.
Amur GPP will become one of the largest enterprises in the world for the processing of natural gas (helium, butane, propane) and is a critical link in the process chain of natural gas deliveries to China along the Power of Siberia pipeline (Picture 1).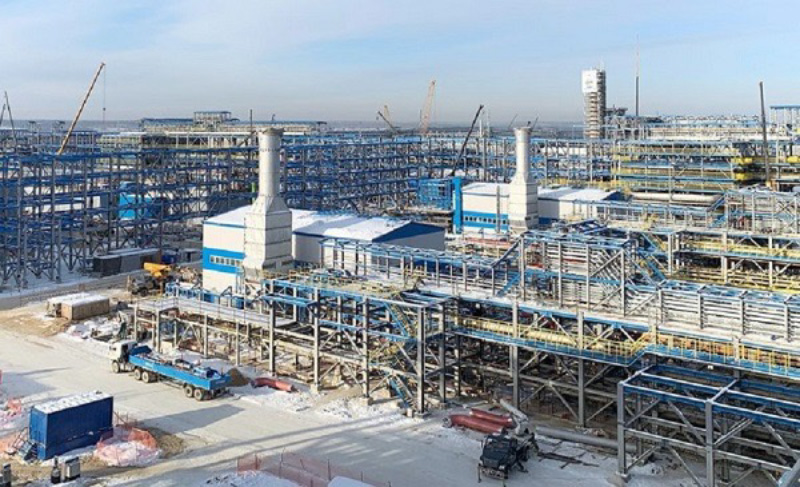 The ambitious Amursky GPP project was launched back in October 2015 and will reach full capacity in 2025. The most advanced process solutions are used in its construction, which allows the environmental impact of the future enterprise to be mitigated. A large number of international companies from various fields are involved in the construction site, including DAS GLOBAL LOGISTIK as the international transporter of the necessary large-capacity equipment and special machinery.
DAS GLOBAL LOGISTIK focuses on the project logistics and has a vast experience in the delivery of special equipment, industrial machines, lines and building materials to the facilities under construction: plants, factories, shipbuilding complexes, etc. We are trusted by large international industrial companies not only from the oil & gas and chemical sectors, but also from mining and heavy industries (Pictures 2, 3).
The projects implemented by DAS GLOBAL LOGISTIK are shown in Pictures 2, 3. Delivery of special equipment, machinery, lines and machines to the Amur GPP on a regular basis. Valves for the oil & gas industry from Europe and out-of-gauge turning-and-boring mills from China.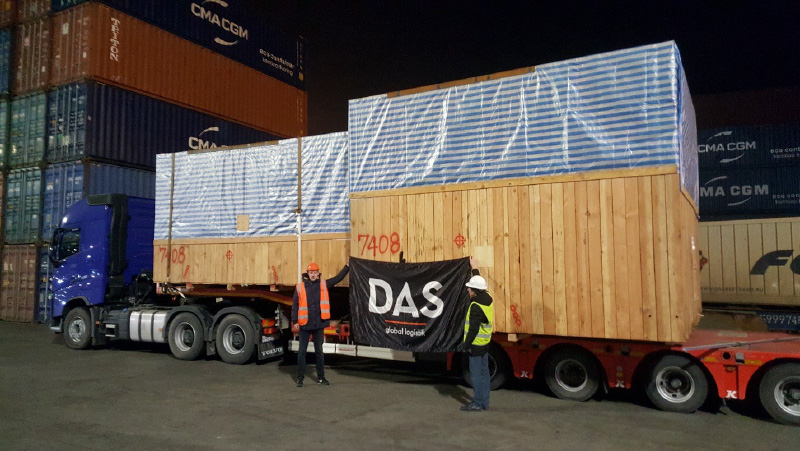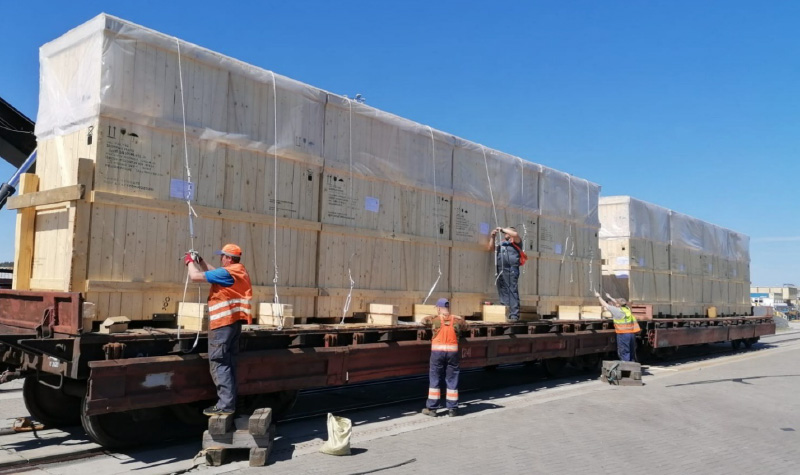 The key to DAS GLOBAL LOGISTIK's success is its team of professionals, who take a responsible approach to the design of freight transport logistics for a variety of industries. We have an extensive geographical map of successfully completed projects and a vast branch network.
A wide range of logistic services offered by DAS GLOBAL LOGISTIK provides for uninterrupted performance of all obligations to the clients and guarantees the safe transport of long, heavy and out-of-gauge goods for our valued clients. SAFETY FIRST is of absolute priority for DAS GLOBAL LOGISTIK.
Choose the right logistics partners!
All doors are open and any goals are achievable for you together with DAS GLOBAL LOGISTIK.
Point of Contact in DAS GLOBAL LOGISTIK LLC:
Denis Kosyanenko, Head of the Business Development Department:
Mob.: +7 919 991-10-91
Tel.: +7 495 795-04-95, extension 116
Email: denis.kosyanenko@dasglobal.ru